STEP 1: Tap and open "Settings"
STEP 2: Scroll down and tap "iTunes & App Store"
STEP 3: Tap on "Apple ID"
If you don't see your Apple ID, tap Sign In and enter your information. Then tap your Apple ID.
STEP 4: Tap on "View Apple ID"
STEP 5: Tap on "Manage"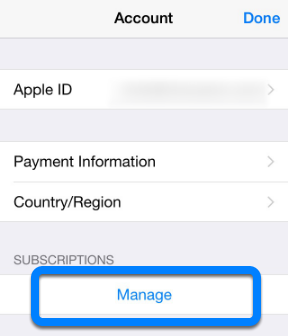 STEP 6: Tap on "SurfEasy VPN for iPhone and iPad"