STEP 1: On your iPhone or iPad, visit surfeasy.com/go
Enter in your details along with the code on your SurfEasy VPN activation card you purchased in-store.
STEP 2: Tap on the download icon beside iOS
STEP 3: Tap "INSTALL" and once downloaded "OPEN"
STEP 4: Tap on "Sign in" and log into the application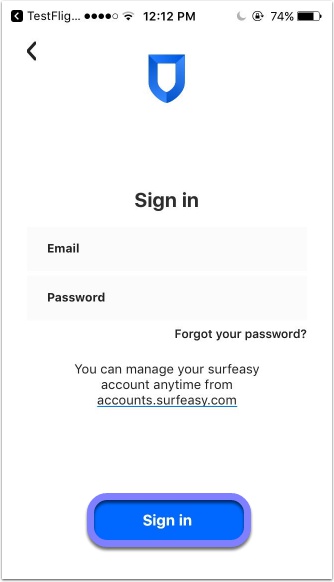 STEP 5: Install the VPN profile
You may be asked to you enter your Passcode. This is your iOS devices four digit PIN, not something SurfEasy provides.
STEP 6: Once the profile is installed the VPN will connect